Let me introduce you to my beloved mentor and special person in my life, her name is Mdm Fauziah Salleh
Yesterday, I met up with my long-lost mentor who's always been in my prayers and thoughts she is the mentor that's responsible to introduce me to personal development when I was thirteen.
The meeting was filled with tears and laughter and we bonded like we've been friends forever we talked for hours to catch up and so many events had happened between us after decades of not seeing each other.
My late mom was the one who sent me to all her motivational, spiritual and leadership programmes and camps in Singapore, Malaysia and Indonesia.
She's someone that I aspire to be and she was the person who took me under her wings to support and facilitate the events she organised and liaise with renowned motivational speakers within my community.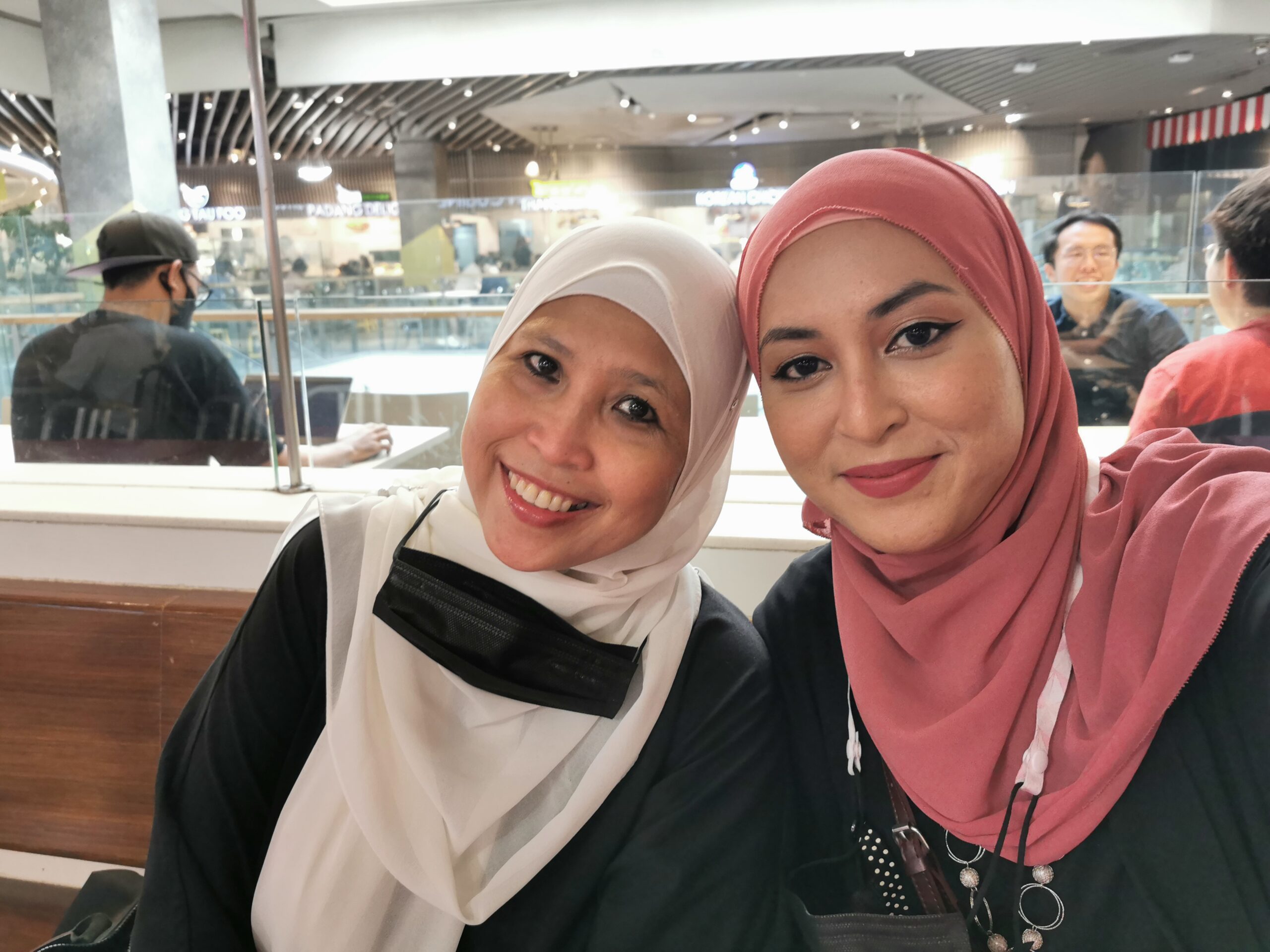 She became like a mom to me as I always confided in her when I had issues with my parents.
She is the person that spurred my interest in motivating and training others to do well in life.
It was through her programmes that I went from F grades to the top three in class and began to take charge of my personal growth.
It was through her programmes that I managed to muster the courage in public speaking and won numerous oratorical competitions as well as inter-college debates.
So you see she is important in my life. When we lost touch. I've missed her terribly and would always think and share with others about this part of my life as a teen when clients or event organisers ask me why I chose a path in personal development or life coaching.
I've benefited from the power of personal development as a teenager and I did not stop there and continued to attend courses after courses to practice self-mastery and be a better version of myself. Also thanks to my late mom for continuously recommending me transformative programmes and courses.
It is through self-mastery that
👉 my family bonded
👉 I'm able to step back up on my feet
👉 have a network of people who wants me to be successful in life
👉 most importantly to have inner peace and the ability to be of support to others.
Cherish and always remember the person who's such a God-sent and who's made a deep impact in your life so that the ripple of knowledge that was passed down will always be the light that shines the way for others through love and gratitude.
Through her, she's no idea how she's impacted the lives of others. May Allah grant her good tidings and His blessings and mercy for her beneficial knowledge.