I am a life coach and I've been on the other side of the table to be a coachee, student or mentee. By default, we are a student of life because we are constantly learning since we were born! When we were toddlers, we learnt fast because our brains can absorb information like a sponge and we learnt through our five senses. Most adults stop learning actively because life gets in the way, we have commitments, duties and responsibilities and we forgot how to maximise our learning potential when we attend courses, webinars or even a coaching session.
I feel that there is a need for me to educate and create awareness as to how you can maximise your learning opportunities. I have had attended so many in-person and live sessions and I've interacted with thousands of individuals throughout my life and I've identified that the following are the traits of learners that would see results from the knowledge that's imparted to them, I am sure experienced coaches, mentors or teachers would attest to this too because throughout my learning journey not once, I've seen learners who practised the must-dos below not get any benefits from their learnings, in fact, these are the learners who would persevere and expand their learnings further.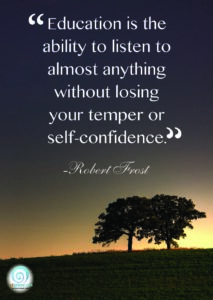 Prepare ahead
Some of us think that the coach or mentors need to prepare for their sessions and not the students. As much as the coach/mentors/ teachers need to prepare for their sessions, the students need to come prepared for the sessions too. How do you prepare for sessions as a learner? Set up a conducive environment for yourself if it is online learning, or prepare the day before what clothes to wear, writing materials, planning for breakfast and etc. Most importantly, you need to prepare a list of questions that you want to ask. Be proactive in learning and not wait to simply receive. It is not the coach who needs the results that you want for your life, it is your life, so treat your life with the utmost importance.
That's why even the most effective programmes or coaches would first see if their students or learners are the right fit for their sessions because no matter how great the programme is, it is ultimately up to the individual to want the results for themselves and are willing to play full out to get the results that they want. I've seen many programmes conducted by the best coaches in the world who have learners who are not able to complete their learnings with the coach because they lack the commitment or drive to see it through.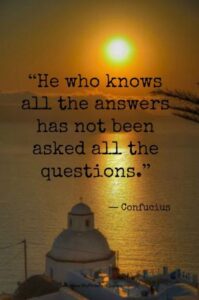 Ask the right questions
I sometimes say that there are no right or wrong questions, the key to successful learning is to ask questions even if you think it was a silly question. A coach will know which questions to address and which questions to ignore. When your questions are not addressed, chances are you may be asking a wrong question that the coach may not be able to add value to you by answering that question. Examples of questions that you can ask are to share the exact situation that you are facing without omitting important facts about your situation. Avoid asking hypothetical questions such as 'what-ifs' because what-ifs are not stemmed from reality, 'if you were to be in my shoes' type of questions, a coach can never be in your shoes because they have unique experiences and challenges in their lives too and they may share solutions that are relevant to their situation and not yours and the most popular question is 'can I get your advice?'. Advice is cheap and easy and not necessarily effective in addressing the root cause of the problems, in life we've received a lot of advice, in fact, social media has tons of great advice and quotes.
Having shared this, I hope that this does not deter you from asking questions, trust the process because no matter what, as long as you ask questions, you will learn, if the question is not supporting your growth, you will learn that too.
Remember this, a coach is a human being, they cannot read your mind and they did not have a CCTV to watch your entire life to fully grasp your situation. If you want to solve your problems, support the coach by sharing a bit more about your situation and the coach will then guide you along and may ask a bit more questions to get clarity about the challenges that you are facing. If you find that you cannot share enough information, then it could probably mean you are not ready or you do not trust your coach. A coaching relationship requires trust. If you do not trust your coach, find someone else that you can trust, this way, you save your time and money and your coaches' time too.
Share Important Details before Your Coaching Session
If you want your coach to be prepared well for a meeting with you, you may want to share through e-mail or text messages about the areas in your life that you need support with. You can also post your questions upfront so that you and your coach can maximise your coaching session without spending too much time on fact-finding. I have a form for my clients to fill in and it is recommended that you take the time to fill up that form to help the coach prepare for the session with you.
Take Action
Again, this requires trust. If the coach asked you to take on a series of actions, you need to do it. If you do not even attempt it, how would you know if it'd work for you? A coaching session can be insightful, insights without action-equal no results. If you struggle to take the action, let the coach know and the coach will support you to discover a bit more about yourself and your blind spots. When you get to understand the root cause of your inaction, action will come naturally. Sometimes, we avoid discussing this with our coach because learning more about yourself may sound like discovering your flaws or weaknesses, in fact, when you face them, it lifts away from the weight that you've been carrying unconsciously and this is when you can experience profound joy and fulfilment in life that you can never imagine until you go through the process, trust your coach and take action.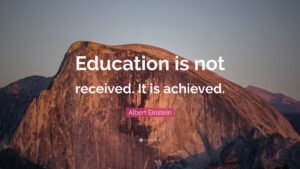 Conclusion
When learning, it is important to come from an empty slate and set aside your previous learnings or knowledge that you may have. When you come with an open mind and listen to the knowledge and information from a new space, you will realise that there are indeed new learnings that you are not aware of. It makes no sense to learn from someone and you feel that you are better and smarter than the person you are learning from. Why learn from that person in the first place? No doubt we have our unique gifts, education and experience, set all of them aside when you want the results that the person you are learning from has. In my case, most of my clients want to experience inner peace because inner peace is the result that I have for myself and it translated to wonderful family bonding, meaningful career, confidence, healthy body and so much more! I share this because this is also true for my clients who got maximum results for what is important to them, they do all of the above mentioned in this blog.
Don't short change yourself and stop waiting for information or coaching to fall on your lap. Be proactive. It is your life after all and that's why coaching is usually catered for individuals who want to see results in their life through empowering themselves and may not be suitable for someone who is passive in life, who blames the world and others or those who feel entitled to be served because life does not always operate that way, you need to work for it, you need to do your part too.
If you are a 10/10 committed to getting the results you want in your life, I can promise you results. Click the discovery call link to find out if we are the right fit.