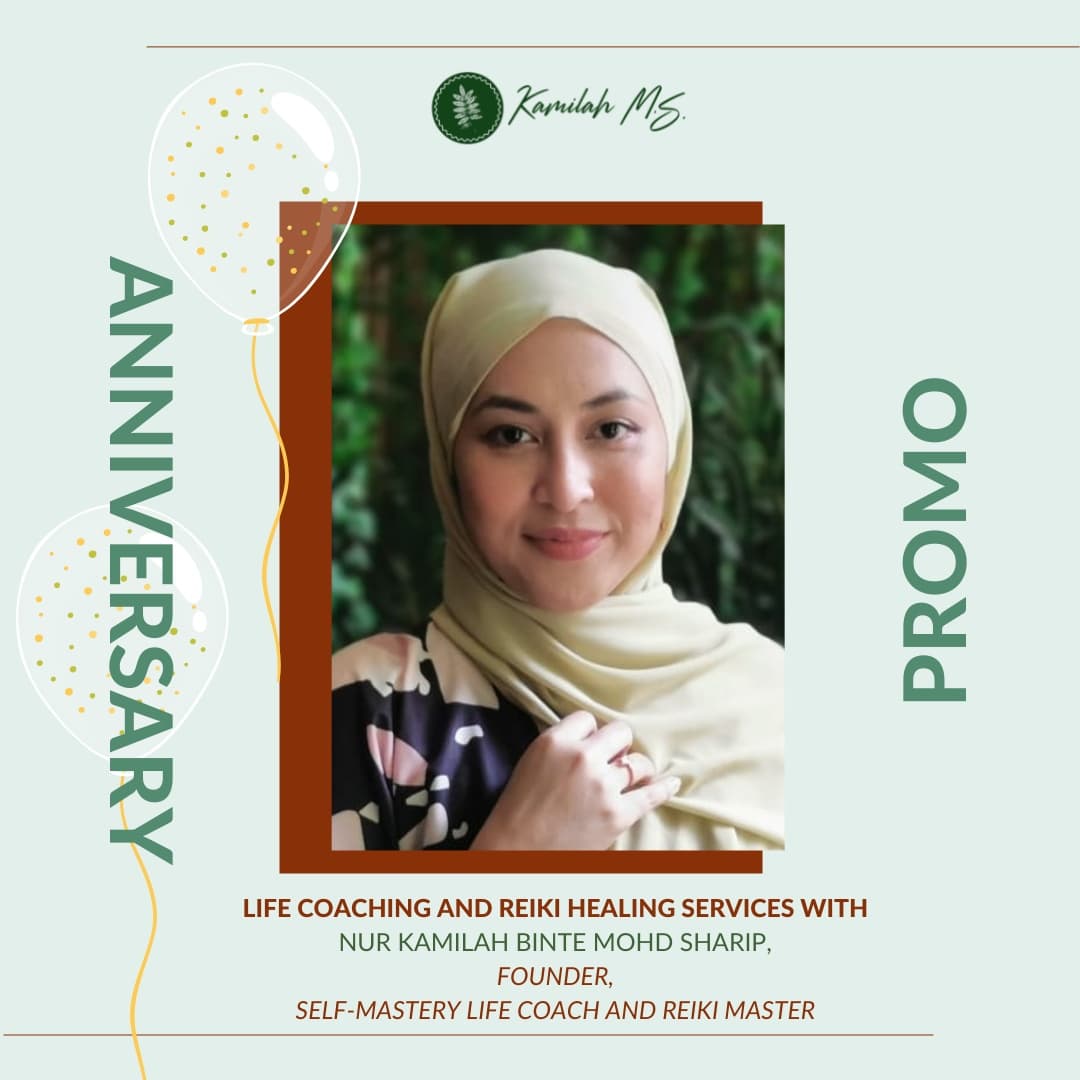 I am grateful for the fact that I get to persevere through the ups and downs of my life in general and to be able to find a business that serves my purpose is one factor that gives me fulfilment in my life today.
Throughout my career life, be it in the health, financial or wellness industry I would lean into my passion for training, mentoring and coaching to value-add clients' or patients' lives through highlighting the importance of a well-rounded approach to life and not narrow our focus on only one area of our lives.
Past career experiences have left me with a profound connection and understanding about myself and what I find is my natural path towards my purpose.
I love connecting with the people that I get to serve and through Kamilah MS I am serving my clients by offering them K Self Mastery Life Coaching, Wellness Programmes and Reiki Healing Services.
I am also blessed with the impromptu partnership or support that I continue to have with my friends whom I've known for so many years Earl Allan, Chong Su Lee, Jenny Ng and Wendy Koh.
Since I rebranded to Kamilah MS from an LLP, I gained more and more clarity as to whom are the clients that I attract after trying out all kinds of approaches looking for alignment internally and externally in these past few years.
I am grateful for the support of my organic followers who's been with me for all these years seeing me transit from sharing mostly about parenting, marriage and making things official through incorporating my business and branding.
I am also grateful to my family and friends for their love and support and for believing in me through sharing, liking and engaging and especially my beloved husband and children for their love and support to nurture my business.
With gratitude, I am offering 50% off for Basic Life Coaching Plan and In-person and Distance Healing Services. Use coupon code ANNIVERSARY2 before checking out.
Visit kamilahms.com to begin your journey of self-discovery with me.