In K Mummy's focus group session 13, we explored what are the keys to self-mastery.
First, let me share that to practice self-mastery in any areas that is important to us in our lives, be it in the area of money, work, health, spirituality, life purpose, exercise and more, we need to be able to break down the steps that are required before we reach self-mastery at the highest level.
Take for example, martial arts, we need to master the basic white belt level before we progress to the next colored belt right up to black belt.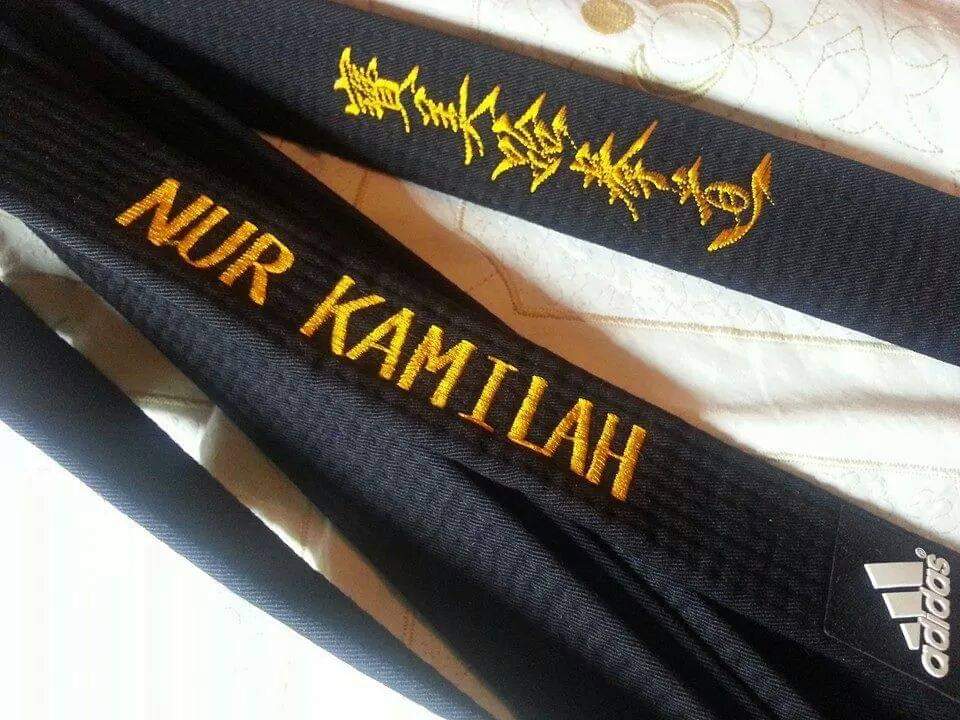 Once you've reached the black belt, you would have mastered every block, kick and punches learnt from the patterns of the earlier levels. When you've reached the black belt, you get to teach those who are still learning and mastering the levels towards the level that you are at now.
It is the same with life. I gave the mummies a simple example of how doing laundry has its stages of self-mastery. I broke it down into the following levels.
Level 1 – Sort and gather
To actually toss your dirty laundry in the laundry basket and not have the clothes, socks and underwear be lying around in your bed room or the entire house. This requires self-awareness about the benefits of a clean home environment and personal hygiene.
Level 2 – Wash it.
When your laundry basket is full, it signifies a time to send it to the dhoby or washer or toss them in your washing machine and knowing how to operate the washing machine and use the right amount of laundry detergent and or softerner.
Level 3 – Dry it
Collect your laundry on time or toss it in the dryer next or hang it dry in a timely fashion so you get a fresh crisp smelling laundry. You won't be at level 3 if you leave your washed laundry for a day or two more simply because you forgot that your laundry is awaiting your next course of action and you did not attend to it, leaving it smelling musky and worst mold dew!
So on and so forth and different people will have different ways of doing their laundry this means that even daily chores such as laundry can be done with a certain level of integrity and excellence so you do not have to keep rummaging your wardrobe to find your outfit because your dirty laundry is washed and are back in an organised fashion in your closet in no time. This saves you a lot of time and energy when you reach this level of laundry self-mastery. 🤓
During the discussion, the areas of importance that were brought up were finance, spirituality and health.
Let's take finance as the next example of what it looks like to master the different levels of mastery starting from the basic fundamental step.
Level 1 – Self-Awareness
Notice and be aware of your spending habits. If you are an impulsive shopper, you may want to begin withholding the urge to shop on unnecessary things such as a bag of chips or more trinkets for your house.
Level 2 – Income Protection
With awareness and being able to tackle the issue at the source, you then can easily be able to set aside the money that you would've otherwise wasted to build on your emergency savings and spend on medical, critical illness and or accident insurance coverage. The rule of thumb for emergency savings is to save between 6 to 12 months of your income for emergency in case you lost your job for whatever reason.
Level 3 – Wealth Accumulation
Focus on earning more either through pay raise, having a side hustle or change to a well-paying job. With more income, you get to save more and spend more too. When you get to set aside more, you can save in an endowment plan for your children's education or your retirement plan or invest, choose whichever suits your risk profile.
The sky is the limit when it comes to money so it is entirely up to the individual as to which level of mastery one is willing to go for. You and I know that the highest level of financial mastery is financial freedom.
I invite you to begin to look into the areas of importance in your life and begin to focus on mastering one level at a time. Break the levels into easy steps and be good and consistent at level 1 before going on to the next level. Most people quit because they take big steps ahead before mastering the basics.
Conclusion
Take bite sized actions towards self-mastery and you will find yourself naturally taking effortless actions in the area that is important in your life because it now becomes a habit.
Remember, break it down into small action steps and with this, you may have noticed that the key to self-mastery is self-awareness and consistent buildable actions.
Visit kamilahms.com to find out more on how I can support you with your self-mastery.