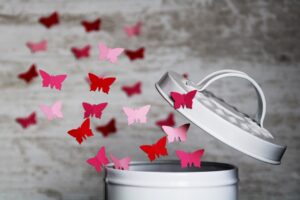 My personal growth journey started all the way back when I was a teenager and no matter how much I've grown, there would always be new sets of challenges to stretch me further. It was until when I met a wise woman I had clarity about what it means to grow, she was my mentor
Read More »
Get a Free e-Book worth S$19
Have you ever felt stuck in life? That no matter how much you learn, plan, or dream, you don't seem to move forward? I have. It's a frustrating feeling of being trapped in your own mind, unable to manifest your potential into reality. It's like being a bird in a cage, staring at the sky,
Read More »
Self-mastery is the key to a fulfilling life. It's the ability to take control of your thoughts, emotions, and actions, and to focus on the things that truly matter. When you have self-mastery, you don't let external circumstances dictate your happiness or success. Instead, you focus on what you can control and take action towards
Read More »
Group coaching sessions offer a variety of benefits to individuals and teams. It is a powerful way to facilitate change, growth, and learning in a supportive environment. Group coaching can be used to develop problem-solving skills, build relationships, increase motivation, and foster collaboration. The primary benefit of a group coaching session is that it offers
Read More »
Get a Free 30 min consultation
Book a FREE
30 Min
Discovery Call.
Book this appointment if you need to have a quick chat and strategise a possible plan to accomplish what is most important to you.