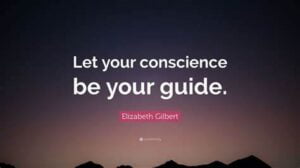 In life, I find that most people meant well when they do or say things. It is just that not many are skilful in expressing themselves consistent with their intention, conscience and values. When they are not skilful in expressing their intentions consistently, it's easy to misunderstand them and fall into a fight or argument.
I stand firm that when you are clear about your intention, values and conscientiousness it does not matter how or what you do because if you consistently express that, people will get you. Say, for example, you know a person who's very expressive and they spoke in a way that would typically be labelled as rude but because people buy into the person's notion and values, they get where the loud expression is coming from.  Example, when you are passionate about a topic, you might raise your voice and your hand gestures open up, your face may turn red and you may even perspire as you share about the topic. If you've been consistently sharing your passion with others that way, people will get that you are just being passionate and that you are on a mission.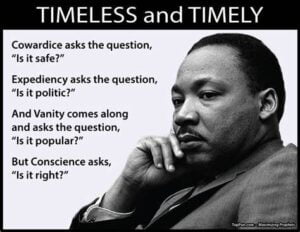 Most people however are not consistent because they are so afraid of what people would say or think when they express their intentions or values and they think that they do not deserve airtime to share or communicate what is important to them. For example, if you have been wanting to apply for a much-needed vacation, you are afraid to show up as lazy to your boss because you knew your boss would not like the employee to go for long breaks. You give up at the first few attempts because you do not want your boss to feel that you are being a 'difficult' employee.
In this situation, if you have a clear conscience that this vacation would allow you to recharge and perform better at work, you would consistently express that to your boss and when you did go for a vacation, you could demonstrate being recharged and ready to perform much to the appreciation of your colleagues and boss even when they do not express that appreciation. You just know because you got a clear conscience. If anyone were to challenge you, you got evidence to back you up.
People with a clear conscience are not afraid of being accused and being falsified.
Another example, if a colleague is sabotaging your career by withholding important information, for example, you needed a set of data to perform your duty and your colleague refuse to give it to you. I often see how most employees would rather find a different route in the name of avoiding conflict. We may also not want to be the person who's viewed as someone who likes to complain or be seen as a boot licker. Yet, if this kept going, you might end up not meeting your dateline. So what should we do? Again, with a clear conscience, you will be guided to do what's necessary to salvage your job and the situation. You know that the company as a whole would benefit if you get your job done, otherwise, they'd waste a lot of money paying your salary and nothing gets done, when the company is at a loss, you be at a loss too. Most employees do not see it this way.  With a clear conscience and being able to look at the big picture, you will be able to express your needs and at the same time do it in favour of the situation and others too.
I've been working with individuals and I've also been observing people's behaviours and I realise, that people with no clear conscience can easily cave in when others point out their mistakes, speaking or actions because they themselves were not aware of why they did or said certain things. In other words, most people are walking around unconscious with no sense of direction, purpose or clarity.
Where in your life do you consistently demonstrate your intention, conscientiousness and values through your speaking and actions?
If you can't remember any, let's have a chat. Book a discovery call with me.