Self-Mastery Life Coaching for Your Inner Peace
Live Your Life With a Purpose
How to Overcome Life's Adversities Such as Problems at Work & Home Without Losing Your Mind?
Unlock Your True Potential with the Support of a Self-Mastery Life Coach!
Self-mastery comes from feeding our minds with positive thoughts and empowering beliefs. What we focus on expands, so let's nourish our minds with goodness and watch our lives flourish.
Are you feeling overwhelmed by life's demands and challenges, whether it's juggling your roles as a parent, spouse, business owner, employee, or all of the above? At Kamilah MS, we understand the struggles you face – from communicating effectively with your loved ones to achieving your personal and professional aspirations.
K self-mastery coaching services are here to empower you. I don't just help you navigate life's obstacles; I guide you in crafting a life that aligns with your true self, while unlocking your full potential. I provide you with the tools and personalised guidance needed to lead a positive and fulfilling life.
I recognise that every journey is unique, which is why our approach is tailored specifically to you. Together, we'll identify and overcome any hurdles that stand in your way, allowing you to take charge of your life and become the best version of yourself.
Life can be challenging, but with K Self-Mastery coaching services, you can transform those challenges into opportunities for growth and success.
I work with clients from diverse backgrounds, a significant portion of my clientele consists of parents and married individuals. They turn to me for guidance in navigating the specific challenges that arise within the context of marriage and family life. Whether it's enhancing communication, managing conflicts, or finding balance amidst the demands of parenting, my coaching empowers them with effective strategies to thrive in these unique situations.
Take the first step towards a brighter future – book a free consultation or a 'discovery' call with Kamilah MS today. I am excited to be part of your journey and help you reach your goals, ultimately leading you to a life that is both fulfilling and positive.
I have supported my clients in the following areas: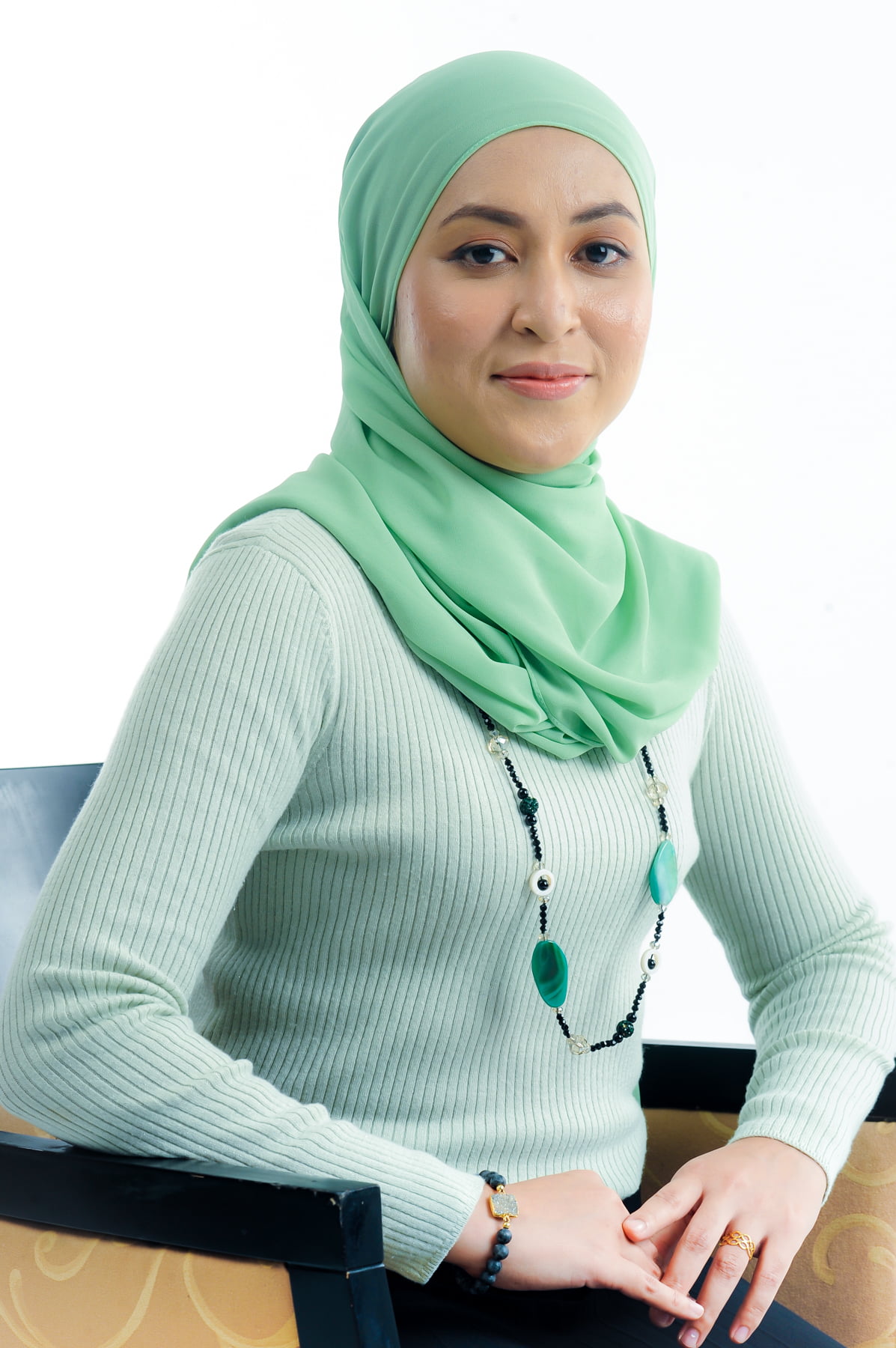 Founder | Certified Neuro-Linguistic Programming Master Practitioner with ICF Accreditation | Reiki Master Teacher | Para-Counsellor | Registered MOE Instructor
Are you feeling stuck or unfulfilled in your life's journey, especially as a parent or a married individual? Hi, I'm Nur Kamilah, a mother of four children who has navigated a challenging path of caregiving. I've faced the demands of caring for three beloved family members battling stroke, Alzheimer's, cancer, and kidney failure. In my twenties, I endured the loss of both my parents and went through a profound mental health breakdown. Through it all, I managed to emerge stronger, finding self-mastery and inner peace.
As an experienced and trained life coach, my passion is to empower individuals, particularly parents and married couples, to discover their true potential and lead deeply fulfilling lives. I understand the unique challenges that surface in the context of marriage and raising a family, from effective communication with your spouse to balancing the demands of parenthood.

Drawing from my holistic approach to well-being and energy healing experience, I've helped clients in various industries, including health, finance, wellness, and personal development, navigate the intricate journey of family life while maintaining self-mastery.

My journey extends to being an adjunct facilitator with a respected leadership development consultancy, where I've honed advanced skills in fostering meaningful participation from diverse backgrounds. With a track record of facilitating transformative conversations for over 100 participants spanning various professions and lifestyles, I bring a unique perspective to the table, tailored to the needs of parents and married individuals.

Additionally, I am deeply committed to coaching and guiding the next generation of school-going youths in Singapore. Moreover, I lead self-mastery conversations among women in the K community, understanding the strength of unity in our shared experiences.

Having interacted with thousands of patients, clients, and customers, I comprehend the significance of lending a compassionate ear, offering unwavering support, and delivering transformative coaching that positively impacts their lives. Through my life coaching and energy healing services, I offer a pathway to total wellness, with the ultimate goal of helping you, as a parent or married individual, achieve self-mastery and fulfillment in your unique life journey.

Are you ready to embark on a transformative journey, embracing self-discovery, inner growth, and becoming the best version of yourself while navigating the challenges of marriage and parenthood? Reach out, and let's connect! Your path to self-mastery and fulfillment awaits, and I'm here to support you every step of the way.

"I am passionate about helping individuals from diverse backgrounds, and I have discovered that parents and married individuals can particularly benefit from K Self-Mastery life coaching. This aligns with my mission to empower families, especially youth who are experiencing heightened levels of stress in their lives. I typically support youths by empowering the adults, such as parents, in their lives, as I believe this approach can create a positive ripple effect within the family unit and into the community."

My brother seemed cheerful and opens up for conversation during a family dinner, I love seeing him that way, all this after four sessions of coaching with Kamilah.
I am thankful for Kamilah's helpful words and guidance. I am going through my second divorce and I am only 33. I am very grateful for her words, they are getting me through this difficult process
Kamilah is a great consultant she had helped me clear off my million dollar credit card debt. I have also stopped my drinking habits thanks to her guidance.
Kamilah is a dedicated mentor. She is a helpful and sincere person. She is willing to share her expertise.
I have received valuable advice and insights to my current important stage in my life. The guidance and sharing-sessions are extremely helpful to me. Thank you Kamilah for creating a deep impact throughout.
She is good at what she is doing, helping people who needs her coaching very seriously. Motivate others who are in need. Im very grateful to find out abt her inner peace coaching that i have learn a lot, that had turn me to be the happiest individual as long if i practise of what i had learnt frm her.
Alhamdulillah im at my in laws now, Alhamdulillah the way I looked at her now is more with love rather than last tym when I was lost bcoz of overthinking.
Alhamdulillah! It was a very insightful session. And i was not wrong when i said i had the intuition that i can learn alot from you! I'm glad to have met you. You're not judgemental and i really appreciate that from you! I will definitely come back to you again. In sha allah. I hope many women know their worth and start finding ways to empower themselves thru inner peace and see their value. Thank you in an understatement cause i am truly grateful Allah has led me to find you.
Within that one session I was able to address the issues that had. been plaguing me. I will definitely come back if I need more session.
thank you for opening my eyes and ears and making me want to take baby steps again for a new change.
i can sense the rush of the programme towards the end. but the feeling i had experienced before that was surreal in a good way. Sis Kamilah is a great listener and understanding. It was a good release of negative energy in me.
Working with a life coach can be an incredibly rewarding experience. Here are a few tips to help you get the most out of your experience:
1. Be open and honest: Share your thoughts and feelings openly with your life coach.
2. Set realistic goals: Aim for achievable objectives.

3. Be accountable: Keep your coach updated on your progress.

4. Trust the process: Believe in your coach and the process.

5. Prepare and take notes: Think ahead and jot down key points for each session.

Book FREE 30 Mins Call to Discover
If you need to have a quick chat and strategise for a possible plan to accomplish what is most important to you. Allow me to hear you out. No hard selling involved.
Are you easily distracted by shiny objects and find yourself comparing K Self-Mastery to other services, or do you prefer the DIY approach by searching for knowledge on YouTube? It's a common dilemma, but often, those who choose the latter route end up progressing slowly or achieving no results at all. With an abundance of resources available, one might wonder why the world isn't becoming more peaceful, why diabetes rates are increasing, and why people struggle to establish their own businesses. The answer lies in the overwhelming amount of information and knowledge available, causing individuals to get lost in a maze of information, unable to identify the specific obstacles preventing them from taking meaningful action and seeing tangible results.
K Self-Mastery provides a proven strategy that has benefited millions of individuals who have embraced the growth mindset and overcome self-sabotaging behaviours. Clients on the journey of self-mastery consistently experience the following benefits: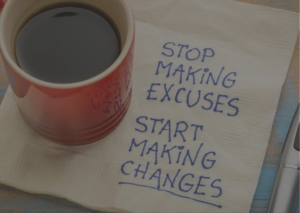 News
Humans, by nature, are wired to seek pleasure and avoid pain. However, research in psychology and neuroscience has shown that humans are not always solely attracted to pleasure. We often find ourselves being attracted to negative emotions, which include complaining, suffering, and negativity. It has been observed that not everyone associates success or victories with
Read More »